The Hollywood F.A.M.E. Awards, a celebration of Film, Art, Music and Entertainment, stands on it's own as the first officially recognized opening ceremony for awards show season in Hollywood. Each year, candidates with long and distinguished careers are submitted for consideration to the HFA Advisory Board to receive one of only 10 of these very special awards.
2017 represents the 11th year of the Hollywood F.A.M.E. Award presentations. Since it's inception 11 years ago, some of the most recognizable public figures in the world have accepted these awards. The first HFA recipient in 2007 was Stanley Kramer, the late filmmaker whose career spanned 4 decades that included four Oscar's and 16 nominations. Since then, the Hollywood F.A.M.E. Awards have honored former President Jimmy Carter, who accepted the award for Lifetime Humanitarian in 2010; former U.S. Senator and current Secretary of American Battle Monuments Commission, Max Cleland for his best selling book "Heart of a Patriot"; film directors, Cass Warner of Warner Sisters Inc and the Warner Bros. family and James Dudelson; actors Sally Kirkland, Leilani Sarelle, Hector Luis Bustamante, Larry Hankin, Booboo Stewart and HFA Rising Star, Nathin Butler. From the music world: David Osborne, better known as The Pianist To The Presidents; producers/engineers David Kershenbaum, Ron Nevison, Keith Olsen, Eddie Kramer and the late Greg Ladanyi; music executives Troy Blakely, Steve Resnik and Mike Curb of Curb Records, as well as television Producer/Host, Wink Martindale, four time Olympic gold medalist Olga Korbut. Some of our 2014 recipients attending that year's show included: Danny Trejo (Machete), John Savage (The Deer Hunter), Linda Blair (The Exorcist), Charlene Tilton (Dallas), Katherine Castro (The Social Contract), David Longoria (Record Producer), Bill Ward (Black Sabbath), Murray SawChuck (Magician), Frazer Smith (LA Rock Radio Host) and Marc Canter (Reckless Road: Guns N' Roses and The Making Of Appetite For Destruction).
A record turn out of media and press attended our inaugural red carpet opening in Las Vegas for the sister production of the HFA's the Las Vegas F.A.M.E Awards. Our big award recipient for that event was Olivia Newton John who received the Icon Award. News coverage from E News Daily, Getty Images, Celebrity Page, Daily Celeb, Wire Image, PR Newswire as well as multiple members of the international media and several Los Angeles and National television news stations converge on our event to catch a glimpse of many notable celebrities. Mark your calendars now.
2017 Hollywood FAME Award Recipients

Kira Reed Lorsch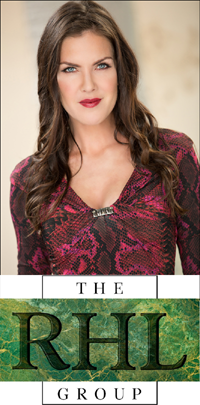 Career Achievement International Mass Media with RHL Group
Kira Reed Lorsch is an actress, television host, writer, and producer. After graduating from the UCLA School of Theatre, Film and Television, she enjoyed a prolific on-camera career, including a 10-year stint as a reporter/writer/producer for Playboy TV. She currently stars on THE BAY as Jo Connors and the upcoming FEMALE FRIENDLY. Kira spends her time giving back to numerous charitable organizations including The Thalians: Hollywood For Mental Health, where she serves as president, raising funds for programs for the wounded military men and women and their families of UCLA Operation Mend. See more about Kira at
KiraReedLorsch.com
.

Linda Churchwell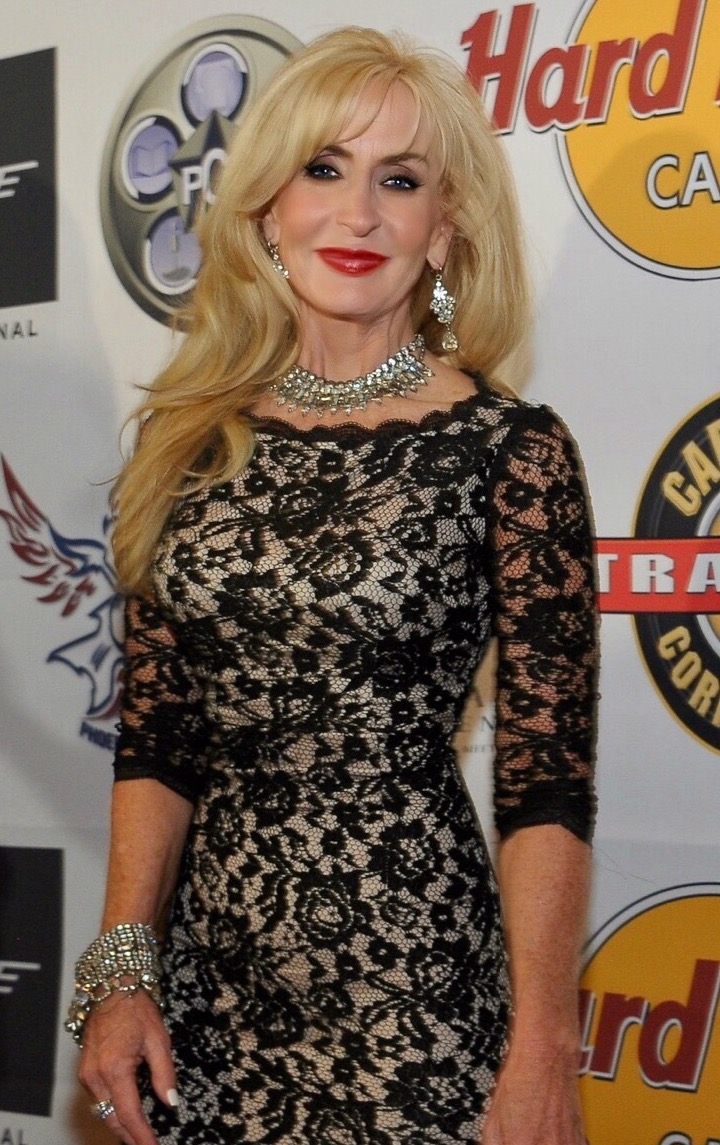 Creative Literary Achievement
Our Hollywood event is very proud to recognize this amazing author for the second time in 2017. Here book entitled, "Sir Winston's Loophole: Leaps and Hounds" is projected to be an eventual best seller in the international commercial marketplace for great literary works. Anyone who has read her book feels a life changing epiphany as a direct result. Our entire staff our honored to have her on our Hollywood stage at our second red carpet press event of 2017. Linda is a star in the world of memorable writers and is sure to end up with a movie deal for this magnificent book.


Anita Mann
Lifetime Achievement Stage Producer
(born 1946 in Detroit, Michigan) Anita is an Emmy-award winning choreographer, and is the recipient of the Las Vegas F.A.M.E. Award for Lifetime Achievement: Stage Producer, as well as an amazing dancer and actress. Mann has been honored by the Academy of Television Arts and Sciences as one of America's top five contemporary choreographers. She is also the recipient of five Emmy Awards and accolades from every corner of the industry. Mann began her career as one of the David Winters' dancers on TV shows such as Shindig!, The T.A.M.I. Show and Monte Carlo: C'est La Rose, a Grace Kelly documentary special.
Her choreography credits include 5 seasons on the 1980s pop dance television show, Solid Gold, for which she was nominated twice for a Primetime Emmy Awards for Outstanding Choreography, "The Muppets Go Hollywood" for which she was nominated for her first Primetime Emmy Award for Outstanding Choreography, "The Cher Show", "The Jacksons", "The Academy Awards", "The Golden Globe Awards", "Academy of Country Music Awards", "The Miss America Pageant" which earned her her first Primetime Emmy Award for Outstanding Choreography, "The People's Choice Awards", "The Grammy Hall of Fame", "The Emmy's", "The Jerry Lewis MDA Telethon" which earned her another nomination for a Primetime Emmy Award for Outstanding Choreography, "The Great Muppet Caper", "Dick Clark's American Bandstand Live", "Sesame Street Live", "The Mighty Morphin Power Ranger Tour", "Snoopy's World of Magic", "Arthur Live Tour" as well as countless other live, film and television shows. Anita Mann has danced with and choreographed for Elvis Presley, Lucille Ball, Michael Jackson and countless other stars while maintaining a four decade relationship with all the major networks.


Paul Sorvino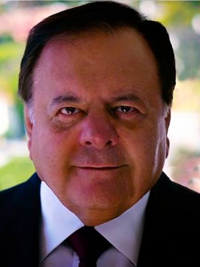 Lifetime Achievement Screen Actor
Tall, dark and imposing American actor Paul Sorvino has made a solid career of portraying authority figures. He was born in Brooklyn, New York City. His mother, Angela (Renzi), was a piano teacher, of Italian descent. His father, Ford Sorvino, was an Italian immigrant who worked in a robe factory as a foreman. Paul originally had his heart set on a life as an opera singer. He was exposed to dramatic arts while studying at the American Musical and Dramatic Academy in New York. He furthered his studies with Sanford Meisner and eventually made his film debut in Where's Poppa? (1970).
Sorvino has appeared in a variety of film, TV and theatrical productions over the the last four decades. He received critical praise for his role in the Broadway play "That Championship Season", and played the role again in the 1981 film alongside
Robert Mitchum and Martin Sheen. Other noteworthy performances during the 1980s and 1990s included a stressed-out police chief in Cruising (1980), Mike Hammer's cop buddy in I, the Jury (1982), "Lips Manlis" in Dick Tracy (1990) with James Caan and in a standout performance as mob patriarch "Paul Cicero" in the powerhouse Goodfellas (1990).
Always keeping himself busy, Sorvino has performed in nearly 50 movies just in the past decade, including a dynamic and under-appreciated portrayal of Henry Kissinger in Nixon (1995), as "Fulgencio Capulet" in the updated Romeo + Juliet (1996) and in the Las Vegas thriller The Cooler (2003).


Jaymes Vaughan: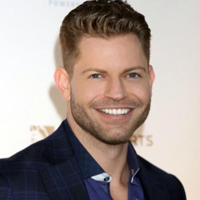 Rising Star On Air Producer
Imagine that you are the fan favorite on CBS' The Amazing Race. You are predicted to win first place, and with it, a prize of $1 million. In fact, you're so close to winning that you've kinda already spent the money in your head. Not on frivolous things, but on your family, your sick dad. And then, at the last second, you don't win. A taxicab screws you, leaving you behind, costing you minutes that you need to win the race. You watch the cab driving away with what might as well be your $1 million. Second place. No cash prize. Fame but no fortune. Where do you go from there?
This is what happened to Jaymes, 31, and his teammate James Davis, 28, the duo of superhumanly beautiful Chippendales dancers. And they are in a full sprint to use their Warholian gift of 15 minutes of fame to reset the clock. It's like using wishes to wish for more wishes. Considering their made-for-their-close-up looks, cufflinks-and-bow-tie name recognition and genial personalities, it just might work.
Now Jaymes is a very popular on-air producer for the hit TV show Celebrity Page and that is why he is receiving the Hollywood F.A.M.E. Award at our next red carpet press event.


Chuck Wright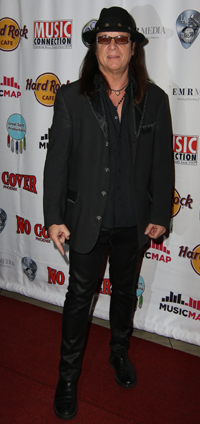 Chuck Wright is a world class musician and event producer. His Ultimate Jam Night production at the Whisky A Go-Go has become the most sought after live show in L.A. for not only independent artists, but for major rock stars as well. His ability to organize this event on a weekly basis is no less than astounding. He is keeping what is left of a once dynamic live scene alive and well. Chuck Wright is force to be reckoned with in Los Angeles.


Outstanding Live Performer
The Siren is an award winning multi-instrumentalist, music producer, singer/songwriter, engineer, and audio frequency scientist who invented a genre called "Epicstep" which has vocals, classical rooted composed music in a pop formula, and frequency modulation/manipulation circuit bending breakdowns in it.
The Siren's music is avant-garde and cinematic. It is created in an ancient sacred geometry based mathematical tuning at 432hz frequency based scale said to repair DNA through the vibrations as reported by ancient civilizations whose instruments were uncovered in this tuning. 432 number is also significant in the creation of our planet, moon, sun, and living organisms from the carbon molecule, to fibonacci based life forms, to the frequency beat of the planet and the human brain.
The Siren is an activist who is a producer of the Free and Equal Elections Foundation's United We Stand Fest where he performed at the 2016 Presidential debates in Colorado, has appeared on RT News in D.C, performed at March Against Monsanto, and co-headlined the Zeitgeist Media Fest by film director Peter Joseph.
The Siren has won The Producer's Choice Honors, The Global Music Awards, The Akademia Music Awards, has been nominated at the LA Music Awards, The Hollywood Music in Media Awards, was mentioned on the cover of 360 Magazine, charted #1 on Reverbation for LA, #1 in America, and #3 Globally. His music was featured on MTV Buzzworthy Top 5, with Just Bieber tour's opening singer Vita Chambers with their hit "Fix You".
The Siren's live ensemble consists of Singer/Pianist/Producer Kaisi Berick, Guitarist Apolla Asteria, Tribal Drummer Chazz Sutton, Fire Dancers, and Spark Grinders.


CHLOE 'COCO' KINNON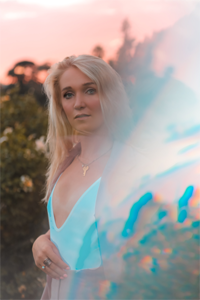 HFA Rising Star plaque
Coco, also known as Chloe Kinnon, is a Los Angeles based drummer and singer-songwriter. Don't let the blonde hair and smile fool you, Coco is a hard hitting powerhouse musician raised on grunge and old time rock n' roll. Her musical upbringing collides with her passion for pop-r&b to create original indie-rock music suitable for all those willing to listen. Growing up, Coco got her start playing drums for local bands in the Boston, MA area. During this time she was an influencer on many young drummers and even had multiple opportunities to host events allowing these fresh faced musicians to showcase their talent. After many years of doing this and getting the nickname "that female drummer" she decided to branch out and began to write her own music. Drumming isn't the only unique thing about this former small town girl. Coco's soft punk inspired vocals and passion driven original music set the tone for a live show that is unquestionably an energized joyride. So buckle in and enjoy the trip together.


David Sandoval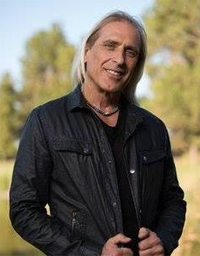 International Community Inspiration
Dave Sandoval is the best-selling author of The Green Foods Bible, wellness expert, whole-foods nutrition advocate, environmentalist, disease prevention activist, humanitarian, visionary and a true innovator. As the Co-Founder of Purium Health Products and Organics by Nature, Dave has focused on influencing our food industry and inspired farmers around the world to reject Monsanto & GMOs and to instead adopt organic practices. He has dedicated his life to providing whole, raw, green food products to the world and educating the masses about the importance of nutrition. Dave continues to research and share his findings as guest lecturer and at his healing school, The Dave Sandoval Academy of Learning. Dave's mentorship programs include assisting and advocating for women in domestic violence shelters, hurricane victims, those living in poverty, children with disabilities to granting micro-loans to rice Farmers in Thailand. Additionally, he created an entrepreneurship program, BOBI- Beauties of Business International, to transform and empower young women to give back to the world. He has also dabbled in the entertainment industry and was awarded a producer's award at the 48Hr film festival. His flagship program, Dave Sandoval's 10 Day Celebrity Transformation, was created to help people in the entertainment and modeling industry to lose weight in the healthiest way, while addressing the issues of eating disorders in that industry. His retreat center hosts many events from yoga retreats, dance parties, to a respites for people to heal, rejuvenate, and learn about SuperFoods nutrition as a lifestyle. He truly walks the path of Gandhi's "Be the change you wish to see in the world."


Maria Conchita Alonso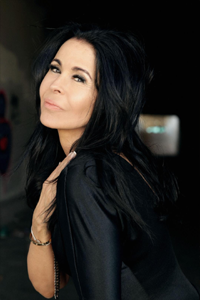 Career Achievement Screen Actor
One of the biggest names in the Latin market. She is a Film star, Theater and TV Actress and a singer/song/writer that has contributed to the entertainment industry in over 70 films, 10 telenovelas, multiple plays, 15 movies of the week and miniseries and in over 100 episodes of television on HBO, Showtime, NBC, ABC, CBS, Hallmark and Lifetime to name a few. Alonso was named "Hispanic Woman of the Year" by the Mexican American Opportunity Foundation, and received a Bravo Award for Outstanding Performance by an Individual or Act in a Variety/Musical. Among many other awards, she won the GOLDEN EAGLE for outstanding performer of the year; An ALMA Award for Outstanding Actress in Made-for TV Movie. La Femme International Awards gave her the "Pioneer Award". Nominated as Best Actress for an INDEPENDENT SPIRIT Award in the film CAUGHT. And received the Hispanic Entertainer of the Year Cinco de Mayo award. She has received many awards world wide in recognition to her talents.
Maria's musical talents are highly recognized. Fifteen albums (CD's). Multiple number 1 songs, platinum and gold record sales contributing to three Grammy nominations. Her first gold album and number one song in the charts was "Love Maniac" back in Venezuela in 1979, her name as a singer was A'mbar, after that followed her second number 1 with "The Witch" and soon after "Dangerous Rhythm". She was signed by A&M records as soon as she moved to Los Angeles, her first CD was called "Maria Conchita" and the song "Acariciame" was her first single and first international number 1 followed by "Noche de Copas" (Herb Alpert plays the trumpet), "La Loca", "O Ella O Yo", and many other # 1's followed. Giorgio Moroder asked her to write lyrics in Spanish and sing "Vamos a Bailar", song he had written and produced to be part of the soundtrack and film "Scarface". The song instantly became a classic amongst Spanish speakers. As her three first albums from Venezuela were recorded in English, it was her fourth album "Maria Conchita", in Spanish, that made her an international singing star and gave her, her first GRAMMY nomination as "Best Latin Artist".
She made her HOLLYWOOD film debut in 1984 in Moscow on the Hudson with Robin Williams, and also starred in movies like Extreme Prejudice, The Running Man, Predator 2, The House of the Spirits, Vampire's Kiss, Colors, Rob Zombie's "Lords of Salem", amongst many others. She was the first Latin-born actress to star on BROADWAY in "Kiss of the Spider Woman".
Alonso was cast as Eva Longoria's mother on ABC's "Desperate Housewives" and guest starred in the Spanish version for UNIVISION, "Amas de Casa Desesperadas".
Maria Conchita hosted and produced "Picante", a weekly prime time Spanish-language variety Show in Mexico; A daily talk show for TELEMUNDO "Al Dia con Maria Conchita" and "Viva Hollywood" for VH1. As a Speaker her topics are as an animal and political activist (Venezuela/Cuba) and her fight against anorexia and bulimia. After years of not touring Maria is back on the road. Since early 2014 she's been performing in Latin American and Mexico in over 40 major cities.
The films "I'd Like To Be Alone Now", "Off the Menu", "He Matado A Mi Marido", a Spain/USA dark comedy co-production, where she also performs its theme song "Ya No Mas", and "Kill "Em All" an action film starring opposite Jean Claude VanDamme, will be coming out next year.
In 2018 she will be sharing her life story in a TV bio-series.
Maria Conchita Alonso is finally working on her musical crossover writing songs with her music partner Mark Spiro. Soon, the American and music world will find out more about her as a singer/songwriter, something her Spanish speaking fans around the world already know too well and love her for it.


Paul Hutchinson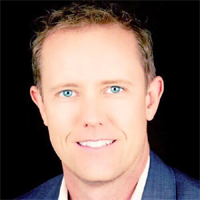 International Humanitarian
Paul Hutchinson is the Co-Founder and Owner of Bridge Investment Group Partners with over $8 Billion in total assets under management and over 1000 employees. Paul's investment funds have been ranked as the top performing real estate funds of their kind in the U.S. and his team was named as one of the top ten emerging managers in the world.
Mr. Hutchinson's is well known around the world for his philanthropic and charity contributions. He has dedicated countless hours and donations to making a difference in the community with a specific focus on changing the lives of children throughout the world. Not only does he raise and personally donate millions of dollars to child related charities, he actually risks his life for the rescue of the children in slavery. Paul is active in donating time to civic organizations, charities, political groups and universities. His influence and success is highly respected by top political and business leaders everywhere.
– Serial Entrepreneur of over 15 successful companies.
– Co-Founder of a family of real estate investment funds including the ROC funds and Bridge Investment Group
– Holds a Series 65 license as an Investment Advisor
-Co-Founder of Child Liberation Foundation 
– Governors Board Member of Operation Underground Railroad Rescue
– Board Member of the Make-A-Wish Foundation
– Board Member of the Living Planet Aquarium
– Board Member of the Hale Centre Theater
– Board Member ConnectShare Advisory board
– Board Member of the FBI Citizens Academy
– Honorary Colonel Unified Police Department
– Trained by CIA Operatives, Navy Seals and KRAV Experts
– Finance Chair for Sean Reyes Utah Attorney general
– Finance Committee Member for Mitt Romney Campaign
– Re-election Committee member for Senator Mike Lee
– Judge for the Utah Entrepreneur Challenge
– Mentor at the University of Utah School of Business
– Recognized by The Community Foundation of Utah as one of the "Enlightened 50" top innovators committed to the common good.
– Recognized as one of the 40 most influential young business leaders by Utah Business Magazine as he was selected as one of the "Forty under 40."


Katherine is a 6 time award winning artist, who recently performed at the Hard Rock Live venue in Las Vegas for our PCH event at that location. At that particular show, she wowed the audience with a stellar performance and even has Olivia Newton-John standing and cheering. We are proud to have her on our Hollywood stage for our next red carpet press event.