The Hollywood F.A.M.E. Awards, a celebration of Film, Art, Music and Entertainment, stands on it's own as the first officially recognized opening ceremony for awards show season in Hollywood. Each year, candidates with long and distinguished careers are submitted for consideration to the HFA Advisory Board to receive one of only 10 of these very special awards.
2017 represents the 11th year of the Hollywood F.A.M.E. Award presentations. Since it's inception 11 years ago, some of the most recognizable public figures in the world have accepted these awards. The first HFA recipient in 2007 was Stanley Kramer, the late filmmaker whose career spanned 4 decades that included four Oscar's and 16 nominations. Since then, the Hollywood F.A.M.E. Awards have honored former President Jimmy Carter, who accepted the award for Lifetime Humanitarian in 2010; former U.S. Senator and current Secretary of American Battle Monuments Commission, Max Cleland for his best selling book "Heart of a Patriot"; film directors, Cass Warner of Warner Sisters Inc and the Warner Bros. family and James Dudelson; actors Sally Kirkland, Leilani Sarelle, Hector Luis Bustamante, Larry Hankin, Booboo Stewart and HFA Rising Star, Nathin Butler. From the music world: David Osborne, better known as The Pianist To The Presidents; producers/engineers David Kershenbaum, Ron Nevison, Keith Olsen, Eddie Kramer and the late Greg Ladanyi; music executives Troy Blakely, Steve Resnik and Mike Curb of Curb Records, as well as television Producer/Host, Wink Martindale, four time Olympic gold medalist Olga Korbut. Some of our 2014 recipients attending that year's show included: Danny Trejo (Machete), John Savage (The Deer Hunter), Linda Blair (The Exorcist), Charlene Tilton (Dallas), Katherine Castro (The Social Contract), David Longoria (Record Producer), Bill Ward (Black Sabbath), Murray SawChuck (Magician), Frazer Smith (LA Rock Radio Host) and Marc Canter (Reckless Road: Guns N' Roses and The Making Of Appetite For Destruction).
A record turn out of media and press attended our inaugural red carpet opening in Las Vegas for the sister production of the HFA's the Las Vegas F.A.M.E Awards. Our big award recipient for that event was Olivia Newton John who received the Icon Award. News coverage from E News Daily, Getty Images, Celebrity Page, Daily Celeb, Wire Image, PR Newswire as well as multiple members of the international media and several Los Angeles and National television news stations converge on our event to catch a glimpse of many notable celebrities. Mark your calendars now.
2017 Hollywood FAME Award Recipients

Linda Churchwell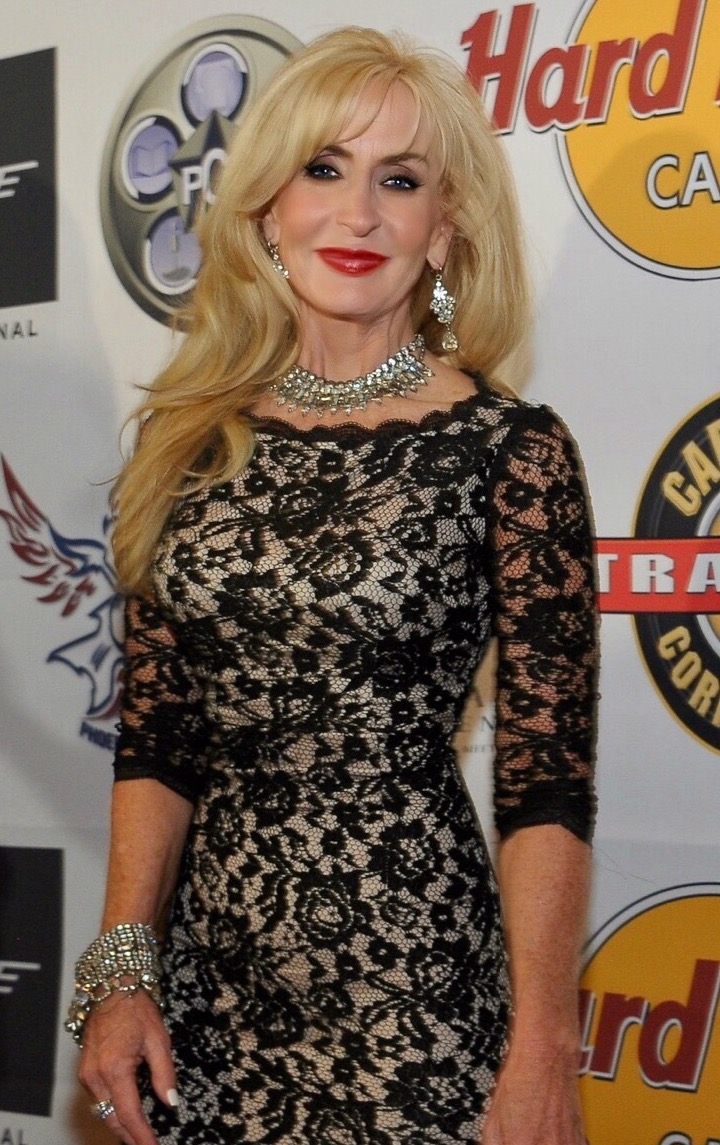 Linda Churchwell: 2017 Hollywood F.A.M.E. Award recipient for Creative Literary Achievement. Our Hollywood event is very proud to recognize this amazing author for the second time in 2017.
Here book entitled, "Sir Winston's Loophole: Leaps and Hounds" is projected to be an eventual best seller in the international commercial marketplace for great literary works. Anyone who has read her book feels a life changing epiphany as a direct result. Our entire staff our honored to have her on our Hollywood stage at our second red carpet press event of 2017. Linda is a star in the world of memorable writers and is sure to end up with a movie deal for this magnificent book.

Anita Mann
(born 1946 in Detroit, Michigan) Anita is an Emmy-award winning choreographer, and is the recipient of the Las Vegas F.A.M.E. Award for Lifetime Achievement: Stage Producer, as well as an amazing dancer and actress. Mann has been honored by the Academy of Television Arts and Sciences as one of America's top five contemporary choreographers. She is also the recipient of five Emmy Awards and accolades from every corner of the industry. Mann began her career as one of the David Winters' dancers on TV shows such as Shindig!, The T.A.M.I. Show and Monte Carlo: C'est La Rose, a Grace Kelly documentary special.
Her choreography credits include 5 seasons on the 1980s pop dance television show, Solid Gold, for which she was nominated twice for a Primetime Emmy Awards for Outstanding Choreography, "The Muppets Go Hollywood" for which she was nominated for her first Primetime Emmy Award for Outstanding Choreography, "The Cher Show", "The Jacksons", "The Academy Awards", "The Golden Globe Awards", "Academy of Country Music Awards", "The Miss America Pageant" which earned her her first Primetime Emmy Award for Outstanding Choreography, "The People's Choice Awards", "The Grammy Hall of Fame", "The Emmy's", "The Jerry Lewis MDA Telethon" which earned her another nomination for a Primetime Emmy Award for Outstanding Choreography, "The Great Muppet Caper", "Dick Clark's American Bandstand Live", "Sesame Street Live", "The Mighty Morphin Power Ranger Tour", "Snoopy's World of Magic", "Arthur Live Tour" as well as countless other live, film and television shows. Anita Mann has danced with and choreographed for Elvis Presley, Lucille Ball, Michael Jackson and countless other stars while maintaining a four decade relationship with all the major networks.


Paul Sorvino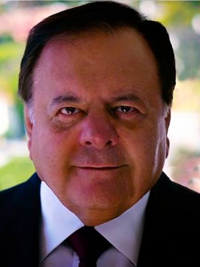 Tall, dark and imposing American actor Paul Sorvino has made a solid career of portraying authority figures. He was born in Brooklyn, New York City. His mother, Angela (Renzi), was a piano teacher, of Italian descent. His father, Ford Sorvino, was an Italian immigrant who worked in a robe factory as a foreman. Paul originally had his heart set on a life as an opera singer. He was exposed to dramatic arts while studying at the American Musical and Dramatic Academy in New York. He furthered his studies with Sanford Meisner and eventually made his film debut in Where's Poppa? (1970).
Sorvino has appeared in a variety of film, TV and theatrical productions over the the last four decades. He received critical praise for his role in the Broadway play "That Championship Season", and played the role again in the 1981 film alongside
Robert Mitchum and Martin Sheen. Other noteworthy performances during the 1980s and 1990s included a stressed-out police chief in Cruising (1980), Mike Hammer's cop buddy in I, the Jury (1982), "Lips Manlis" in Dick Tracy (1990) with James Caan and in a standout performance as mob patriarch "Paul Cicero" in the powerhouse Goodfellas (1990).
Always keeping himself busy, Sorvino has performed in nearly 50 movies just in the past decade, including a dynamic and under-appreciated portrayal of Henry Kissinger in Nixon (1995), as "Fulgencio Capulet" in the updated Romeo + Juliet (1996) and in the Las Vegas thriller The Cooler (2003).


Jaymes Vaughan: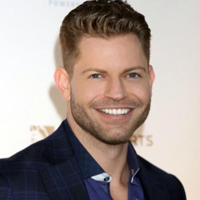 Imagine that you are the fan favorite on CBS' The Amazing Race. You are predicted to win first place, and with it, a prize of $1 million. In fact, you're so close to winning that you've kinda already spent the money in your head. Not on frivolous things, but on your family, your sick dad. And then, at the last second, you don't win. A taxicab screws you, leaving you behind, costing you minutes that you need to win the race. You watch the cab driving away with what might as well be your $1 million. Second place. No cash prize. Fame but no fortune. Where do you go from there?
This is what happened to Jaymes, 31, and his teammate James Davis, 28, the duo of superhumanly beautiful Chippendales dancers. And they are in a full sprint to use their Warholian gift of 15 minutes of fame to reset the clock. It's like using wishes to wish for more wishes. Considering their made-for-their-close-up looks, cufflinks-and-bow-tie name recognition and genial personalities, it just might work.
Now Jaymes is a very popular on-air producer for the hit TV show Celebrity Page and that is why he is receiving the Hollywood F.A.M.E. Award at our next red carpet press event.

Chuck Wright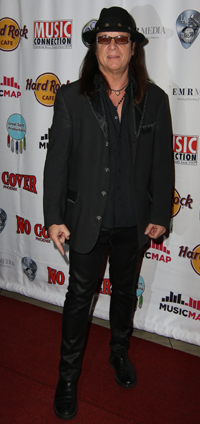 Chuck Wright is a world class musician and event producer. His Ultimate Jam Night production at the Whisky A Go-Go has become the most sought after live show in L.A. for not only independent artists, but for major rock stars as well. His ability to organize this event on a weekly basis is no less than astounding. He is keeping what is left of a once dynamic live scene alive and well. Chuck Wright is force to be reckoned with in Los Angeles.

The Siren is an award winning multi-instrumentalist, music producer, singer/songwriter, engineer, and audio frequency scientist who invented a genre called "Epicstep" which has vocals, classical rooted composed music in a pop formula, and frequency modulation/manipulation circuit bending breakdowns in it.
The Siren's music is avant-garde and cinematic. It is created in an ancient sacred geometry based mathematical tuning at 432hz frequency based scale said to repair DNA through the vibrations as reported by ancient civilizations whose instruments were uncovered in this tuning. 432 number is also significant in the creation of our planet, moon, sun, and living organisms from the carbon molecule, to fibonacci based life forms, to the frequency beat of the planet and the human brain.
The Siren is an activist who is a producer of the Free and Equal Elections Foundation's United We Stand Fest where he performed at the 2016 Presidential debates in Colorado, has appeared on RT News in D.C, performed at March Against Monsanto, and co-headlined the Zeitgeist Media Fest by film director Peter Joseph.
The Siren has won The Producer's Choice Honors, The Global Music Awards, The Akademia Music Awards, has been nominated at the LA Music Awards, The Hollywood Music in Media Awards, was mentioned on the cover of 360 Magazine, charted #1 on Reverbation for LA, #1 in America, and #3 Globally. His music was featured on MTV Buzzworthy Top 5, with Just Bieber tour's opening singer Vita Chambers with their hit "Fix You".
The Siren's live ensemble consists of Singer/Pianist/Producer Kaisi Berick, Guitarist Apolla Asteria, Tribal Drummer Chazz Sutton, Fire Dancers, and Spark Grinders.


CHLOE 'COCO' KINNON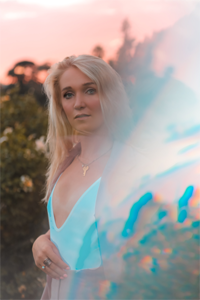 CHLOE 'COCO' KINNON
Coco, also known as Chloe Kinnon, is a Los Angeles based drummer and singer-songwriter. Don't let the blonde hair and smile fool you, Coco is a hard hitting powerhouse musician raised on grunge and old time rock n' roll. Her musical upbringing collides with her passion for pop-r&b to create original indie-rock music suitable for all those willing to listen.
Growing up, Coco got her start playing drums for local bands in the Boston, MA area. During this time she was an influencer on many young drummers and even had multiple opportunities to host events allowing these fresh faced musicians to showcase their talent. After many years of doing this and getting the nickname "that female drummer" she decided to branch out and began to write her own music.
Drumming isn't the only unique thing about this former small town girl. Coco's soft punk inspired vocals and passion driven original music set the tone for a live show that is unquestionably an energized joyride. So buckle in and enjoy the trip together.


David Sandoval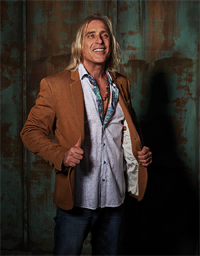 Purium's Co-founder and Visionary, Dave Sandoval, has made it his life's mission to change the world for the better. From nutritional support for hurricane victims, to granting micro-loans to incentivize rice farmers in Thailand to reject Monsanto and embrace organic practices, to supporting local domestic violence shelters and those living in poverty, Dave has advocated on behalf of many causes. He's invited people into his home to personally help them get healthy, lose weight or achieve their goals. And, through his mentorship program, he has inspired all kinds of people, including celebrities, to get out into the world and make a difference .Along with Amy, Dave founded Purium in post-riot Long Beach with Gandhi's philosophy, "Be the change you wish to see in the world."