Counterculture definition
A subculture whose values and norms of behavior differ substantially from those of mainstream society, often in opposition to mainstream cultural mores.

Eric Von Sydow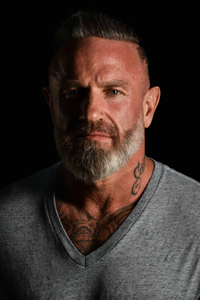 Eric Von Sydow, aka Hypnotica, Best of Hollywood: Video Producer.
As one of the original architects of the new man's lifestyle movement, Von Sydow is responsible for leading legions of males toward unheralded heights of redefined manhood.Recognized as the "Inner Game Guru," he has pioneered the field of male sexuality. A primal embodiment of art, poetry, culture, music, fitness and yes, sex, Von Sydow has instructed, encouraged and incited men to enhance their mental, spiritual and sexual well being. Under his tutelage, thousands of men now boast success not only in their personal love relationships but also in their overall lives. His recently released master program, "Modern Day Sexual Man," serves as a pinnacle in his library of self-help offerings over the past two decades. The components of the project are a culmination of decades of scientific research, relationship coaching, intuition and personal experience, designed to upgrade the modern man into a genuine "superbeing." As a leading 'mind designer' consultant, he is now internationally recognized and sought after for his groundbreaking techniques which escalate business prowess and acumen.

Marneen Lynne Fields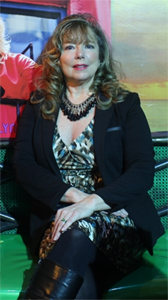 Marneen Lynne Fields: Inspirational Song
This amazingly talented woman has achieved many things in the entertainment business. As a stunt woman in the 1980's, she was a regular fixture on many of the top TV shows of that era. Her foray into music has led her to two major awards in 2017. For that incredible feat, we congratulate her.

Mark Barnes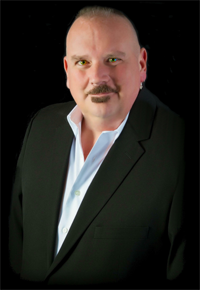 Mark Barnes: Outstanding Instrumental Artist
Mark Barnes is a Multi-award winning composer and musician, Mark Barnes, ThE BaD BoY oF ChilL OuT, has been featured in many magazines and web sites, including Shine On Hollywood Magazine, New Age Music World and EmmeK New Age to name a few. He consistently ranks in the top 10 of the Reverb Nation Ambient World charts and his music is regularly played on easy listening and ambient/new age FM and internet Radio stations. His songs have been selected for several compilation CDs as well as for the Docu-Drama "City of Dreams" with 2 time Academy Award Nominee Carol Connors which won the Best Theme Song at the 2011 TCI Film Festival. Barnes is actively involved with The Recording Academy and is a voting member. Just finishing his 10th studio album, Barnes has recently engaged in producing CD's and Art work for new and upcoming artists from his studio in Port. St. Lucie, Florida. You can find out more at MarkBarnesMusic.com

The Swanson's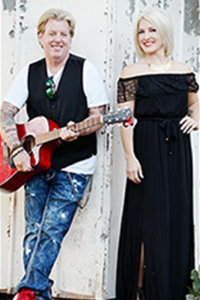 The Swanson's: Outstanding Musical Group
This award recipient has a long and storied history in both the local and national independent music scene. The rare husband and wife musical tandem that creates and brings to life such amazing music is truly a privilege to recognize with an award at our event. We congratulate The Swanson's for receiving Outstanding Musical Group in 2017.

Marirose
An award winning singer/songwriter with a powerfully deep and sultry voice that makes people stop and pay attention. Performing with her band, The Gypsies, she takes the world of modern rock in her own direction with an organic sound and beautiful vocal harmonies. Marirose is an award wining singer/songwriter from California's central valley. On the outside, her soft-spoken and friendly personality does not prepare you for her powerfully deep and sultry voice that makes people put down their drinks and pay attention. With her soul-stirring ballads and vivid narrative songwriting style, Marirose takes the world of modern rock in her own direction; using an organic combination of pop, rock, folk, and country with killer harmonies and an old school flavor that is as comforting as an easy chair. On stage, her sincerity and openness are endearing. She makes you feel as though you know her. And while her songs leave a lasting impression on those who experience them, most fans will tell you that it is her voice that attracts them – a voice that listeners recognize immediately

Detour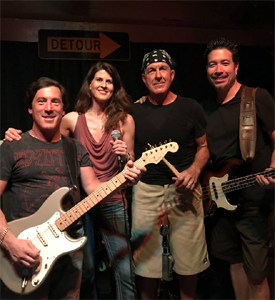 Detour: Long Term Achievement Award
Detour is a South Bay Los Angeles-based band that plays your classic and modern rock favorites. The band has received much praise for its energy and talent. Together, Detour's members have decades of live and recording experience, and have played with everyone from CSN&Y's Dallas Taylor to members of RATT, Black Sabbath and The Cult. Band leader and lead guitarist Ron Anfuso brings a lifetime of experience and dedication to the guitar rhythms and ripping solos. Suzie Q. is a versatile dynamic lead vocalist that captivates the audience when she takes the stage. Al Lay not only provides expert bass playing, but has a great voice and sings lead on many of the tunes. Dan Santoro is a solid drummer with years of experience and is also the band's human resource agent. Together this band rocks! In addition to playing many clubs on a regular basis, Detour plays private events at such venues as PV Country Club, South Coast Botanic Gardens, Ernie Howlett Park (for crowds of 2,000+) and private, luxury homes.

I Roxx America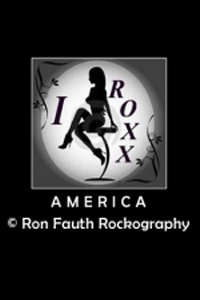 I Roxx America: Community Service Award
This fine organization has done more to assist homeless military veterans than any other charitable cause we could find. Ronald Fauth, the founder of I Roxx America is a Marine Corps veteran who had a distinguished career during his time in the military. His events draw big crowds and he always raises the funds he pledges to help our struggling veterans. The Hollywood Producers Choice Honors are proud to present him with our National Community Service Award.

Tommy Bruno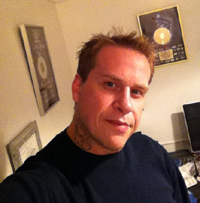 Tommy Bruno: Special Achievement in Cinematography
This recipient received awards in 2003 and 2004 from the Los Angeles Music Awards for his incredible guitar performances with his bands Pinhead and UFOetry. After evolving from his musical endeavors, Tommy Bruno took a new journey into the field of drone cinematography. To date, his work has been seen in numerous television shows and feature films and he is one of only a handful of certified FAA drone operators in the movie production business. We congratulate him on his award achievement.

Charlie Ecker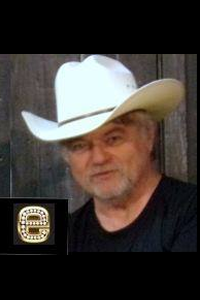 Charlie Ecker: Distinguished Service Award
This artist / producer has been a direct part of our award programs for 5 years now. He continues to churn out superb musical efforts with the artists he works with. Mr. Ecker loves America, and his recent song entitled Duty, Country, Honor is a prime example of his ability to bring his music visions to life. We are honored to present his with this prestigious award for American Spirit Through Music.

Frank Murray: Special Achievement: Tribute Performer
As one of the most popular tribute acts in the USA, Petty Fever continues to draw record crowds wherever they perform. As the front man for this amazingly talented replica band, Frank Murray dazzles audiences with his flawless renditions of Tom Petty's biggest hit songs. Not only does Frank look just like Petty in his prime, his musical prowess delivers a multiple award winning stage show fans of Tom Petty have ever seen. We congratulate Frank Murray for his awesome achievements as a live performer.

Eileen Carey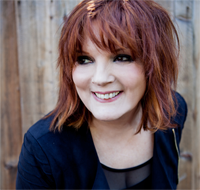 Eileen Carey – Country Music Performer
Multi-award winning, chart topping, SRO shows, Eileen Carey is one of the most talked about Indie artist in Country music today. Her live performances are powerful and purposeful, while her recordings are impeccably played and produced. She has been featured on KCAL-9/CBS2, appeared on Nick Jr.'s Take Me to Your Mother docu-comedy, spent two years as a Supercuts Artist Ambassador, and very recently was interviewd by the Huffington Post. In her off time Eileen likes to attend to her Music Mom blog, her many animals and her kick-boxing regimen.

Dee Dee Sorvino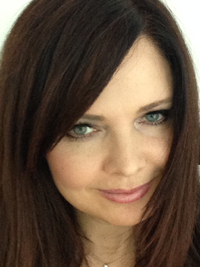 Dee Dee Sorvino
An Emmy award winning television/radio personality on national and international radio and television weekly for the last several years. She has appeared on the Fox News channel, Fox Business Channel, RT, Comedy Central, Al Jazeera ,WOR radio, BBC, CBS morning show,The Talk, The Patriot channel, AM The Answer.
Dee Dee won an Emmy as host of international talk show- Fresh Outlook on EBRU TV Dee Dee was awarded Best Talk Show Host in Indianapolis by NUVOnewsweekly for her work on the news magazine, Six-Thirty PM. Dee Dee was featured in the award winning Mo Rocca film Electoral Dysfunction and and received positive reviews from the LA Times , Variety and Hollywood Reporter.
Dee Dee's acting credits include roles as Queen 'Price for Freedom', Dr. Cassandra Grant', My Jurassic Place', Diana' Bad Blood. Also featured roles in Welcome to Acapulco, Sicilian Vampire & Criminal Minds Beyond Borders. Dee Dee is the author of the best selling book ' Pinot, Pasta & Parties ' with her husband Paul Sorvino.