Counterculture definition
A subculture whose values and norms of behavior differ substantially from those of mainstream society, often in opposition to mainstream cultural mores.

Lori Neville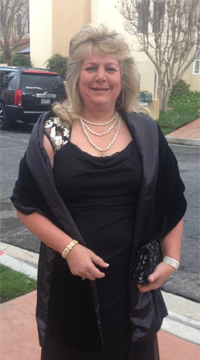 L.A. Humanitarian of the Year
Lori Neville is a Philanthropist and a Business Women. She started young and has not looked back. She has gone from feeding the elderly in nursing homes to taking care of Grandparents and has ended up at The Midnight Mission on skid row trying to make a huge impact. Lori has worked decades making a difference in our communities. From handing out $100 dollar bills from a secret Santa on skid row in the 1980's to working with non-profits to build there programs to starting here own programs, Motor4Toys 14 years running, the single most toys collected by the car community in 1 day. Last year 66,000+, to working with BookEnds delivering more than 4 million books over 15 years to kids in underserved areas and still on
going, to Pay It Forward for A Better L.A., a new charity of hers thats helps early education schools provide Clothes, Shoes, School Supplies, Books, play Ground Equipment and more to more than 23 schools so far and on going, to 37 libraries in Police and Sheriff stations partnering with The Waterbuffalo Club, 27 libraries in senior centers to bring seniors together, working with the Boys & Girls clubs at Christmas and was able last year to help 42 other agencies , to trying to stop Human Trafficking in Los Angeles.
Lori started in the Automotive Business in 1978 for Cadillac Motor Car. She has continued in the Automotive field owning Auto shops and Bodyshops. She is the Captain of the C.E.R.T. team in Calabasas for first responders in an emergency and an EMT. Lori has been passionate in philanthropy since she was young. This year she joined The Midnight Mission as there Director of Operations and is putting The Mission in high standing in the community and partnering with all agencies to help as many people s we can. Lori says " you must stop the flow of homelessness in order to begin rebuilding. Mental illness has become a terrible detriment to our society. It takes only a little from each one of us but it takes an army in all of us to solve this problem.
Lori's goal at The Midnight Mission & Pay It Forward for a Better L.A. is to touch as many people as we can. Every child deserves a chance to read and write and become a model citizen, Every citizen deserves a chance to become whole again. Lori will continue to partner with as many companies, corporations and other agencies with special events, education, work therapies until Los Angeles can become whole again.


Eric Von Sydow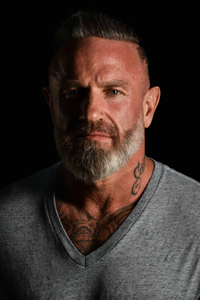 Best of Hollywood: Video Producer.
As one of the original architects of the new man's lifestyle movement, Von Sydow, aka Hypnotica, is responsible for leading legions of males toward unheralded heights of redefined manhood.Recognized as the "Inner Game Guru," he has pioneered the field of male sexuality. A primal embodiment of art, poetry, culture, music, fitness and yes, sex, Von Sydow has instructed, encouraged and incited men to enhance their mental, spiritual and sexual well being. Under his tutelage, thousands of men now boast success not only in their personal love relationships but also in their overall lives. His recently released master program, "Modern Day Sexual Man," serves as a pinnacle in his library of self-help offerings over the past two decades. The components of the project are a culmination of decades of scientific research, relationship coaching, intuition and personal experience, designed to upgrade the modern man into a genuine "superbeing." As a leading 'mind designer' consultant, he is now internationally recognized and sought after for his groundbreaking techniques which escalate business prowess and acumen.

Marneen Lynne Fields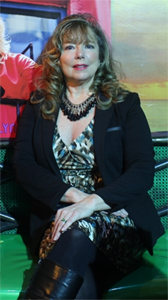 Inspirational Song
This amazingly talented woman has achieved many things in the entertainment business. As a stunt woman in the 1980's, she was a regular fixture on many of the top TV shows of that era. Her foray into music has led her to two major awards in 2017. For that incredible feat, we congratulate her.

Rock Artist of the Year
Airplane Mode is an indie rock band from New York City. Equal parts The Killers, Foo Fighters, Third Eye Blind, and Taylor Swift, their songs are upbeat and irresistibly catchy, their videos are infectiously fun, and their acclaimed live shows are as much party and spectacle as they are music performance. But those huge hooks and indie glam stunts are a gateway drug for the real star of the show: thoughtful, introspective songwriting that pulls no punches. Sometimes you want to dance and let go. Sometimes you want to take stock and consider your life and relationships. Airplane Mode has songs for both.


Mark Barnes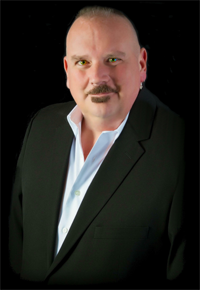 Outstanding Instrumental Artist
Mark Barnes is a Multi-award winning composer and musician, Mark Barnes, ThE BaD BoY oF ChilL OuT, has been featured in many magazines and web sites, including Shine On Hollywood Magazine, New Age Music World and EmmeK New Age to name a few. He consistently ranks in the top 10 of the Reverb Nation Ambient World charts and his music is regularly played on easy listening and ambient/new age FM and internet Radio stations. His songs have been selected for several compilation CDs as well as for the Docu-Drama "City of Dreams" with 2 time Academy Award Nominee Carol Connors which won the Best Theme Song at the 2011 TCI Film Festival. Barnes is actively involved with The Recording Academy and is a voting member. Just finishing his 10th studio album, Barnes has recently engaged in producing CD's and Art work for new and upcoming artists from his studio in Port. St. Lucie, Florida. You can find out more at MarkBarnesMusic.com

The Swanson's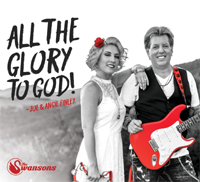 Outstanding Musical Group
The Swansons are a husband and wife Alternative Pop/Country duet formed in late 2012. The bands co-founders, Joe and Angie Finley, began this journey with the idea to write positive catchy songs that are for everyone! They have forged a path through Hollywood all the way to Nashville Tennessee! Along the way, The Swansons have had the distinct opportunity to open for some of the greatest performers in the world. They have shared the stage with Grammy Nominees and legends such as, Berlin and Wayne Newton amongst many others. The Swansons have performed at venues all over southern California as well as in Chicago and Nashville. Joe and Angie have two independent albums to their credit and are expected to release their country debut this fall. Their first self-titled album caught the attention of many and their follow-up, "Good Day" was awarded independent album of the year. The Swansons were also named live performers of the year in 2016 by the Hollywood Producers Choice Awards. They will be the recipients of the same award this year in 2017.
The Swansons sound is unique and catchy. Their songs are rhythmic and memorable. Their style is pure, positive, energy that demands your inclusion. Get ready to be happy when you go out to see the Swansons! Their intention is real and it feels wonderful!!! If you have already seen this band you know exactly what I'm talking about! If you've recently become a SwanFan… Welcome to Swansonville!!! You can find out more at www.theswansonsmusic.com.


Outstanding Female Vocal Performer
An award winning singer/songwriter with a powerfully deep and sultry voice that makes people stop and pay attention. Performing with her band, The Gypsies, she takes the world of modern rock in her own direction with an organic sound and beautiful vocal harmonies. Marirose is an award wining singer/songwriter from California's central valley. On the outside, her soft-spoken and friendly personality does not prepare you for her powerfully deep and sultry voice that makes people put down their drinks and pay attention. With her soul-stirring ballads and vivid narrative songwriting style, Marirose takes the world of modern rock in her own direction; using an organic combination of pop, rock, folk, and country with killer harmonies and an old school flavor that is as comforting as an easy chair. On stage, her sincerity and openness are endearing. She makes you feel as though you know her. And while her songs leave a lasting impression on those who experience them, most fans will tell you that it is her voice that attracts them – a voice that listeners recognize immediately

Detour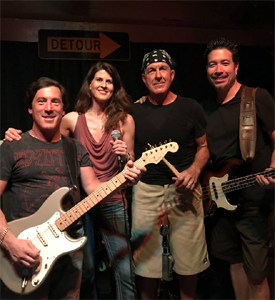 Long Term Achievement Award
Detour is a South Bay Los Angeles-based band that plays your classic and modern rock favorites. The band has received much praise for its energy and talent. Together, Detour's members have decades of live and recording experience, and have played with everyone from CSN&Y's Dallas Taylor to members of RATT, Black Sabbath and The Cult. Band leader and lead guitarist Ron Anfuso brings a lifetime of experience and dedication to the guitar rhythms and ripping solos. Suzie Q. is a versatile dynamic lead vocalist that captivates the audience when she takes the stage. Al Lay not only provides expert bass playing, but has a great voice and sings lead on many of the tunes. Dan Santoro is a solid drummer with years of experience and is also the band's human resource agent. Together this band rocks! In addition to playing many clubs on a regular basis, Detour plays private events at such venues as PV Country Club, South Coast Botanic Gardens, Ernie Howlett Park (for crowds of 2,000+) and private, luxury homes.

I Roxx America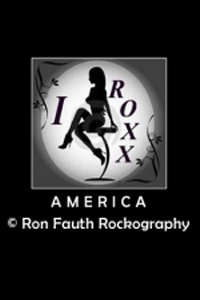 Community Service Award
This fine organization has done more to assist homeless military veterans than any other charitable cause we could find. Ronald Fauth, the founder of I Roxx America is a Marine Corps veteran who had a distinguished career during his time in the military. His events draw big crowds and he always raises the funds he pledges to help our struggling veterans. The Hollywood Producers Choice Honors are proud to present him with our National Community Service Award.

Tommy Bruno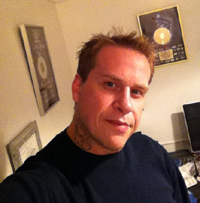 Special Achievement in Cinematography
This recipient received awards in 2003 and 2004 from the Los Angeles Music Awards for his incredible guitar performances with his bands Pinhead and UFOetry. After evolving from his musical endeavors, Tommy Bruno took a new journey into the field of drone cinematography. To date, his work has been seen in numerous television shows and feature films and he is one of only a handful of certified FAA drone operators in the movie production business. We congratulate him on his award achievement.

Charlie Ecker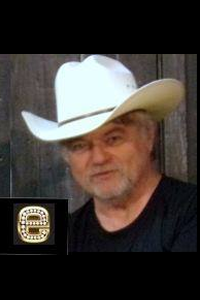 Distinguished Service Award
This artist / producer has been a direct part of our award programs for 5 years now. He continues to churn out superb musical efforts with the artists he works with. Mr. Ecker loves America, and his recent song entitled Duty, Country, Honor is a prime example of his ability to bring his music visions to life. We are honored to present his with this prestigious award for American Spirit Through Music.

Special Achievement: Tribute Performer
As one of the most popular tribute acts in the USA, Petty Fever continues to draw record crowds wherever they perform. As the front man for this amazingly talented replica band, Frank Murray dazzles audiences with his flawless renditions of Tom Petty's biggest hit songs. Not only does Frank look just like Petty in his prime, his musical prowess delivers a multiple award winning stage show fans of Tom Petty have ever seen. We congratulate Frank Murray for his awesome achievements as a live performer.

Eileen Carey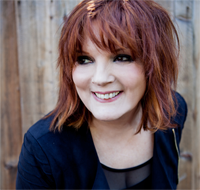 Country Music Performer
Multi-award winning, chart topping, SRO shows, Eileen Carey is one of the most talked about Indie artist in Country music today. Her live performances are powerful and purposeful, while her recordings are impeccably played and produced. She has been featured on KCAL-9/CBS2, appeared on Nick Jr.'s Take Me to Your Mother docu-comedy, spent two years as a Supercuts Artist Ambassador, and very recently was interviewd by the Huffington Post. In her off time Eileen likes to attend to her Music Mom blog, her many animals and her kick-boxing regimen.

Dee Dee Sorvino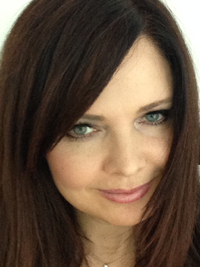 Special Achievement; Book Author
An Emmy award winning television/radio personality on national and international radio and television weekly for the last several years. She has appeared on the Fox News channel, Fox Business Channel, RT, Comedy Central, Al Jazeera ,WOR radio, BBC, CBS morning show,The Talk, The Patriot channel, AM The Answer.
Dee Dee won an Emmy as host of international talk show- Fresh Outlook on EBRU TV Dee Dee was awarded Best Talk Show Host in Indianapolis by NUVOnewsweekly for her work on the news magazine, Six-Thirty PM. Dee Dee was featured in the award winning Mo Rocca film Electoral Dysfunction and and received positive reviews from the LA Times , Variety and Hollywood Reporter.
Dee Dee's acting credits include roles as Queen 'Price for Freedom', Dr. Cassandra Grant', My Jurassic Place', Diana' Bad Blood. Also featured roles in Welcome to Acapulco, Sicilian Vampire & Criminal Minds Beyond Borders. Dee Dee is the author of the best selling book ' Pinot, Pasta & Parties ' with her husband Paul Sorvino.


Tesh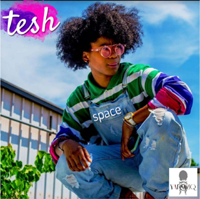 Outstanding Female Hip Hop Performer
Tesh, born Teshlyn Smith, is a dynamic recording artist of the Hip-hop, R&B and neo soul genre. With music running through her bloodline from her Grandfather, and uncles she had no choice but to inherit the music gene. Her father a music lover himself gave her exposure to all genres, allowing her to become the diverse musical individual she is today. Singing as far back as she can remember, she received her first guitar at the age of 9. She plays the trumpet as well. Her plan is to learn as many instruments as possible in order to grow even more musically.  Honing her craft she started recording at the age of 14 using just a headset and a computer microphone. She also started working in graphic design and video editing which would affect major decisions in her future.
Things got serious when she and two friends formed a group called TC3. The group consisted of Tesh, Treih, and Dre Murro who both still record as well. Tesh touts her musical influences as Left Eye, Lauryn Hill, Janelle Monáe, and Missy Elliot. These influences can all be heard while listening to Tesh's unique  sound. In 2015 she opened for TK and Cash, Doug E Fresh, and Kevin gates. She was also fortunate enough to get a summer internship at Roc Nation, which only solidified what she already knew in her heart. She has been often heard saying. "Music is my soulmate".
With the release of her first mixtape Teshiam on 01/01/2016 Tesh was ready to let the world know who she was. Described as a very strong first project it showcases her versatility as an artist. 2016 brought forth a great opportunity when she beat out all other artist in a national competition sponsored by the Athlethes Foot, to become Athlethe of The Mic. Her prize would be the opening slot for Birthday Bash Atlanta in Phillips Area featuring TI and Jeezy. She would also open up for OT Genasis later that year.While honing her live performance skills she was also working on her next project Late Mornings which released 01/01/2017. All the above led to the release of her first official single Space an electro funk hip-hop track with a positive vibe. After listening to Tesh's sound you will know that the sky is just the beginning.


Jennifer Miele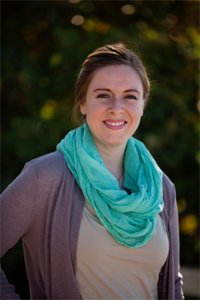 Breakthrough in Medical Research
Ms. Miele has enjoyed many years of study and vocal musical performance from Classical and oratorio music to jazz and country while entering the area of music therapy.
She specializes in nutrition and medical research with a focused in laser therapy and chronic auto immune diseases. She has had over 17 years of experience in the health field. Ms. Miele holds and Honorary Doctorate Degree from the Mexican Institute of Leaders of Excellence in Mexico City for her years in the medical research field and the Integration of modalities.
She has worked in research and integration in the medical field with hospitals and integrative health centers, research centers, medical doctors with specialties in oncology, immuno-therapy, regenerative medicine, naturopathic medical doctors, health coaches, nutritionists, stem cell therapy specialists and chemists.


David Goldsmith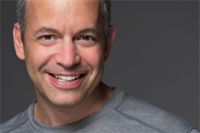 Global Visionary Disruptor Award
David Goldsmith is Founder and Project Leader of Project Moon Hut, a four-year global endeavor with NASA to improve life on Earth for all species by creating sustainable (not self- sustainable) life on the Moon via the accelerated development of an Earth and space based ecosystem. Its far reaching impact addresses and aggregates solutions for climate change, social displacement from technology, energy democratization, advancement of animal rights, resource acquisition, global unity, etc. Goldsmith travels 300,000 miles annually to consult, advise, and speak for his C-level clients in Fortune 500 companies through to Silicon Valley startups from Hong Kong to New York and San Francisco. Has founded and currently leads businesses related to AI, cell phone technology, consumer products, power management, IOT and more. He holds, patents across industries. The author of the internationally acclaimed book, Paid to THINK: A Leader's Toolkit for Redefining Your Future, Goldsmith is the recipient of NYU's Excellence in Teaching Award.

Roger Neal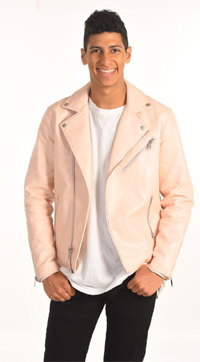 R&B Pop Artist Award
R&B POP artist ROGER NEAL, is a fresh new artist that by all accounts is going to set the music world on fire, his innovative sound, and moves are the earmarks of a superstar in the making. Neal, with an incredible ear in the studio per music producer veterans will be the next big thing in music. At almost 21, Neal has working for this moment since high school. He has already performed on the stages of the Staples Center, The Pantages, The Hollywood Bowl, The El Capitan, The Dolby Theatre to name a few. Neal has just been signed to Foundation Records and will embark on his first 16 city tour in 2018!
He has co-written 8 original songs, including SO BAD, Get Your Freak On, Boogie Beat, among others , as a singer, writer, producer, performer, Roger is a triple threat who truly has it all according to 2 time Oscar nominated and Grammy nominated song writer Carol Connors, who said" Only Me is one of my favorites, but Roger's Boogie Beat seals the deal for Roger as a performer, this young man will be huge in our industry soon." Roger's producing and writing partner Lonny Johnson says" When I first heard Roger sing his Christmas song, I knew instantly I wanted to work with him and create music together." When Elaine Macaluso heard his voice, she selected him to record a brand-new Christmas tune called BEHIND THE CHRISTMAS LIGHTS a few years ago, Movie star Terry Moore, after hearing Roger's music said WOW this young man has it all and played his music for her dear friend Quincy Jones who loved his music.
In 2015 Roger was handpicked, starred in and directed by her in a music video by Debbie Allen called Dream IT Believe IT, a song and music video to help save the arts programs in schools across America. In 2013 & 2014 Roger starred in 2 LA productions of the Broadway show IN THE HEIGHTS as Benny, his performances were recognized by the Jerry Herman Awards by winning best musical of the year, and nominated for best supporting actor.
Roger is a graduate of Grand Arts High School in Los Angeles, and attended world famous Hollywood High School where is talent blossomed as a sophomore. His latest offering featured in the PARTRIOTIC CD PROJECT "BEAUTIFUL AMERICA" will be music that will inspire a younger generation to be proud they are American's. Everyone who hears Roger's pure voice and sees him perform has similar reactions, we are watching a future superstar that will be up there with the likes of Michael Jackson, Bruno Mars, and Justin Timberlake, and Roger does not mid those comparisons as they happen to be his musical idols!


Antonella Commatteo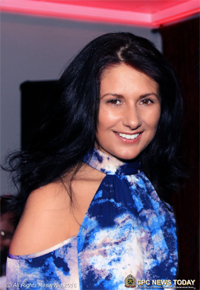 Fashion and Philanthropy Award
"Fashion that lets you be who you want to be."
Refusing to conform to the norm of 'what's trending' Commatteo collections are inspired by her life's journey. Each collection comes with a story that stirs the imagination, inviting one to take that voyage into the unknown and back out with her. She sees fashion as a form of identifying or a stylised form of outer expression of oneself, believing everyone should have the ability to express their true selves through what they wear and how they wear it.
Featured in numerous magazines, with appearances on many a red carpets, the Award Winning Designer has since made a name for herself 'as the one to watch', who firmly stands by her motto of "Fashion that let's you be who you want to be". As a Decorated Designer, and Fashion Disruptor, Commatteo looks to reflect today's culture into one's lifestyle, validating the freedom for individuals to self-identify,
A Wales native, Commatteo began her career in fashion when she was taught to sew by her mother at the young age of 12.
Inspired by making her own daughters hand-embroidered Irish dance costume, she became locally recommended for her work, and was privately commissioned to create traditional embroidered pieces symbolizing aspects of Welsh culture. In 2005, Commatteo had the honours to be commissioned to create items for HRH Prince Charles, the Duchess of Cornwall, Jimmy White OBE, and The Marquis of Bath. Commatteo entered the University of Wales, Newport in 2009 while working alongside with Welsh Designer, Julien MacDonald and Robyn Cole. She also worked in Costume Design at Thaumatop Media, recreated the Hairspray Musical Edna gown, and was awarded the title of Best Welsh Designer. Upon graduation in 2012, Commatteo relocated to the United States.
Winning Men's Designer of the Year, Social Media winner, and California's Designer of the Year, Commatteo designs have since been seen in film, music videos, and television and on the runways at the New York, San Diego and Las Vegas Fashion Show weeks. Most recently, several of her pieces were worn at the opening and closing ceremony during musical performances at both the NYFW and LAFW. In addition, some of her latest pieces were worn during the powerful opening speech at the United Nations supporting anti-bullying. As an avid supporter of anti-bullying, Commatteo was inspired to launch a children's line and was awarded by the State of California in 2017 the lifelong service award for her participation to end all forms of bullying.


Gary Lee Ernst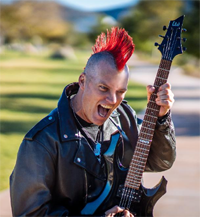 Gary Lee Ernst is an award-winning singer-songwriter and front man of the hard rock band IN THE MIDST 777 from San Diego, CA. When not rocking stages and sharing hope through music, he speaks to inspire and encourage people who need the same help and inspiration that he once needed in his own life. Through music and faith, he transformed his addiction and tragedy into deep purpose, praise and success that captivates and inspires his audiences everyday.
​
Beginning in high school, drug addiction became a constant companion that led him through eight prison sentences. In the midst of the challenges and obstacles that stemmed from incarceration, he found the inspiration that now motivates his daily walk in sobriety. Though he went down many dark paths and struggled with his own regrets and anger, he finally found redemption through transformation and shares those values and lessons with those who are searching for a way out of the same hole he once occupied.
Today, Gary Lee partners with the La Mesa Police Department working with their youth diversion and leadership programs to bring the bottom up for young people so they can avoid the path that diverted him to prison. He's created a narrative discovery program called, "Telling Your Life Story… in a Song." With his guidance, they can identify and express who they are, what they need and how they feel through lyrics and music. He also donates his time, equipment and resources to produce an annual competitive awards show that showcases talent called, "Alpha Idol," all as part of the development and growth to support sobriety with recovering addicts. He also sponsors others facing addiction challenges, performs and speaks at addiction recovery facilities and faith centers. Through music, speaking and mentoring, he shares the sense of purpose and meaning that comes with a life of sobriety.


Stacy Robin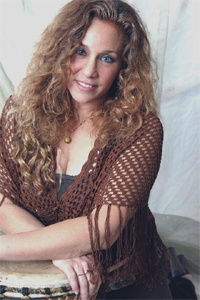 Outstanding Songwriter Award
Stacy Robin is an award-winning singer/songwriter/ percussionist from Los Angeles and has been around the LA music scene for many years. She has toured and played all over Los Angeles, the Bay Area, Chicago, NYC, IN, Australia, and has played at SXSW in Austin. Stacy has been nominated and received several awards and recognition including 2013 Critics Award Nominee, 2013 Spirited Woman Top 12 Pick, 2014 LA Music Awards Nominee-Best Female Singer/Songwriter, 2015 International Acoustic Music Awards Nominee-AAA/Alternative Song, 2016 Producers Choice Honors Outstanding Songwriter, Performer and Producer, Top 5 in 25 Years LA Music Awards , and 2017 Las Vegas FAME Awards Honors-Outstanding Album Series. Stacy released her 3rd solo CD in 2013 called "All The Way Home" and has 4 more CDs with bands (three with Imaginary Friends & one with Drawing Down the Moon), with the latest Imaginary Friends CD titled "Falling Inward" released in February 2017, which is up for consideration in 5 categories at the 60th Grammy Awards including the song "Keep Hope Alive" from Falling Inward being considered for Best American Roots Song. Stacy has also had her songs placed in network TV shows and national commercials and her song "Find Love" was picked to be on the closing credits of the film "A Million Happy Nows".