The Producers Choice Honors will also present our inaugural Las Vegas F.A.M.E. Awards to iconic celebrities and others in Sin City who have achieved greatness in the fields of Film, Art, Music and Entertainment. Here are a few of them:
2018 Las Vegas FAME Award Recipients

David Osborne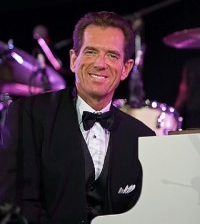 DavidOsborne.com
Known as the "Pianist to the Presidents", Osborne's credentials are many. The list of White House performances include Reagan, Bush and Clinton administrations. Osborne performs currently at his new home the Bellagio Hotel and Casino on the Las Vegas Strip. He was a fixture at Caesars Palace for 12 years. He is featured at the Petrossian Bar and The Baccarat Bar at the Bellagio. His music includes romantic, classical, jazz, pop, inspirational, patriotic and Broadway show tunes. Osborne's music encompasses 22 cd's currently on sale through the Northstar Music label available at gift stores and Borders Books. His record sales near five million.

Sean E. Cooper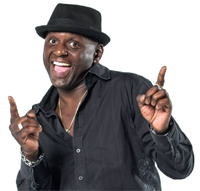 Q&A: Sean E. Cooper of 'Fantasy'
Sean E. Cooper has been keeping the ladies of Fantasy company for 14 years. But, he's more than company; he's supertalented and an integral part of the adults-only topless show at Luxor. Cooper, a longtime comedian and celebrity impressionist, holds his own in the show, bringing in the comic relief when audience members need a moment to cool off from all the hotness strutting about. Cooper's sidesplitting time onstage is memorable, and that's saying a lot when you're talking about being entertained by more than a dozen half-naked ladies! He recently sat down with Las Vegas Magazine's Kiko Miyasato to talk about his role in the all-female revue.

Scintas
The Scintas will throw you off balance with their far from routine show of fantastic comedy and musical variety. This incredibly talented foursome draws a capacity crowd at every show. Scintas fans come in all ages and from all walks of life because they offer something to appeal to every viewer whether it be comedy or music. The group is adaptable and always original with no two shows alike. You could hear a hilarious imitation of Joe Cocker, perfect impressions of Johnny Mathis and Frank Sinatra or a musical number which would make you swear you're listening Billy Joel on stage in front of you.


Lita Ford