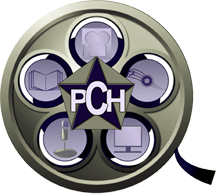 In 2017, the Producers Choice Honors Red carpet Press Events will offer our participating award recipients the rare opportunity to walk a red carpet and receive recognition in the two biggest media markets in the world: Las Vegas and Hollywood! For special achievers from the business world, along with those from the fields music, film and television, these events will provide patrons an amazing opportunity to be seen by an international mass media audience through our red carpet photo and media interview prospects. At our March 23rd, 2017 Las Vegas Hard Rock Live event on the Las Vegas Strip, award recipients will be able to treat themselves to a world class awards show experience like none they have ever been a part of. Our Hollywood red carpet press event on Wednesday November 8th, 2017 is even more spectacular, with the biggest media and photo service agencies covering this special awards show presentation.
The Producers Choice Honors mission statement is this. We are the taste makers of the new commercial market place for all forms off innovative business achievement. By providing valid media industry recognition via our twice per year community awards show events, business innovators, musicians, film makers and other entrepreneurial successes and their work receive much needed traction through the mass media coverage of our spectacular events. This results in better growth from new customer bases in their home areas of business endeavor and a strong, competitive advantage against others who have never received an award or other types of public recognition for their own achievements in similar fields.
2017 Producers Choice Honors award recipients who participate in our first awards program on March 23rd, will enjoy a first class meal at our front of stage VIP floor section along with just a small number of other honored guests seated there. Our expected crowd for the March event is right around 1,200 attendees, with hundreds of them being tourists looking for an event just like this one to attend while in Las Vegas. Each specially chosen award recipient will also receive a manila packet after they walk the red carpet that contains a Certificate of Recognition, an event day printed program with their name and award achievement listed on it and TWO V.I.P. laminated VIP dinner passes. Each award recipient will also receive their Producers Choice Honors award on the stage for another incredible photo opportunity. These kinds of red carpet press events provide valuable marketing tools for every active event participant we serve. We will be looking at a pool of thousands of potential candidates on line and through referrals to pick our choices for recognition at both of our our community award shows in 2017. We look forward to seeing 50 newly discovered award recipients from the Producers Choice Honors staff at both of our red carpet press events in 2017.
Sincerely,
Al Bowman
Executive Producer
Producers Choice Honors

Click here to see our 25 year Alumin list of Nominees and Recipients
Click here to see 25 memorable years of Our Celebrity Participants